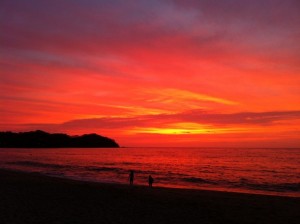 As we sat back the clock today and days are getting shorter and wetter here on Paros, I have the time to reflect on the summer season just finished now, end of October. And what a season it was! Filled with laughter, new acquaintances, the endless singing of the "tzitsika", (cicada), the soft waves of the warm Aegean under your feet, grilled octopus and rich Parian wine!
This is our 3rd year at GreekVilla to provide individual property owners holiday rental services. Our job includes managing bookings, communicate with their guest prior their arrival, arrange transfers on arrival, provide cleaning services before and after stays, welcome information package & seeing guests at check-out plus an overall 24 hour standby in case guest experience any difficulties concerning their accommodation.
Starting this seasonal service came as a request from our regular garden maintenance customers. Renting their holiday homes came as a necessity after the Greek government imposed very high property taxes. The income generated enabled property owners to pay taxes and to pay for the maintenance costs every property needs.
Staring to rent your home is not without sacrifices. First of all your mindset need to change, while your guest are there it's not your home, it's theirs. All your personal and loved items you should be able to lock away in a closet or storage in order to prevent damages that cause heartache. A good tool, we recommend to use, to ensure that your guest take care of your home just as it was theirs, is to ask for a "damage deposit" (cash or check) that we return as soon as we check the home for damages on their departure. Other than cover damage costs this works as a psychological barrier, as they have some money pending, they will be more careful.
Running a successful rental service is not only down to good marketing and nice pictures. There need to be honest and flawless conversation between the client and the service provider from the first inquiry on. It is of out most importance to help customers make their booking easy by providing deals from car rental companies and other local service providers, something that requires good local local knowledge.
An important element that is easy to overlook, is the cleanliness of your home. What is the first thing you notice when entering a hotel room? How clean it is. Your guests should feel they are the only ones staying in your apartment nobody else has been their before. Proper sanitation is also a health issue and overall rated as the most important element of guest experience by travelers on the well known site, TripAdvisor. We use a clear and very detailed checklist for cleaning and maintaining the standards of your holiday let.
Making sure clients find their way to the holiday home -either by providing clear instructions on how to reach the house on their own or to meet & greet them at the port or airport is the next step to success. We always sit down at the house with the guest a map in hand and go through the most important sights Paros and Antiparos has to offer, also some practical information on shop opening hours, how appliances work in the house and what to be careful with etc. This half an hour is very important not just tp get provide information for the guests but also to get to know them and their specific individual needs in order to provide an excellent holiday experience!
And why, as property owners you should care about your guests holiday experience? Satisfied guests return year-by year, but I need to add, it also depends on their character. Some people love to spend their vacations on the same tried and tested place, others like to discover new places. Guests belonging to the latter group are also valuable for getting you new business, as if they had a great time, they will write great reviews for your place. It helps with future guests getting your place booked easier, and you will soon have an almost sure flow of guests every summer season.
Renting is not for everyone and it surely has it's challenges and risks. It easier to manage though, especially if you live away, when you have a reliable partner. I like to think we do a good job, enabling property owners to get some valuable income and making sure their home is in safe hands! I would like to know your thoughts too, please share them in comments below!