Is it possible? How can we assure you that you will be safe on your holiday? We didn't have to change that much, I tell you why:
Space? You have it!
Paros is lucky to have 60 beaches and Antiparos 20 more.
---
On organized beaches, umbrellas and sunbeds are positioned 2 m apart and they are disinfected after each use. Many of our beaches are not organized, but social distancing rules apply everywhere. To make your holiday even more comfortable we are now supporting all our villas with foldable sunbeds, umbrellas and beach towels that you can set up on your favorite spot.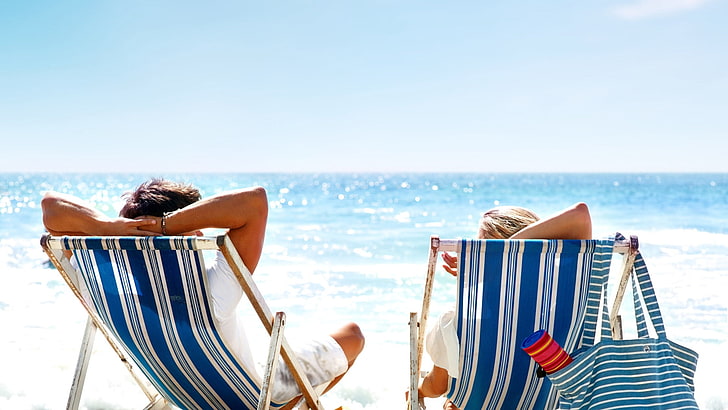 ---
Limited Contact – Close to Nature
Want to keep it among you this summer? It couldn't be more simple. Most of our villas are situated in the countryside, where your only neighbor will be nature. Look for this sign if you want to make sure you have no neighbors at all.
---
Those villas that are situated in a holiday complex or in the village have plenty of space between them too. At pool areas, beaches, restaurants, shops you will be asked to keep 2 m distance so we are all safe.
We are well prepared to welcome the multi-generation travelers, large families with children, and grandparents. Many of our villas can accommodate more than 8 guests safely.
Not just Spotless, Sterilized
This is where we do not compromise. We care about you and we care just as much about the safety of our personnel. We prided ourselves to spotless homes before, but now with our updated cleaning routine, we make sure that not just kitchens and bathrooms but all surfaces (door and window handles, railings, tables, chairs, couches, etc.) are sterilized with steam in accordance to government guidelines to minimalize the risk of infection. Our cleaning personnel is highly trained and wear gloves and masks to keep you safe and protect themselves too. We clean- disinfect- and repeat. This is how we do it:
Before the departure of the previous guests, the house is left for 24 hours with open windows to aerate. We will ask you to leave the windows open on your departure day to help us not to enter the building.
When our cleaning personnel enters, cleans, and disinfects with a rigorous cleaning regime inside and outside. Laundry is done on-site to avoid unnecessary contact with others outside the house.
We replaced liquid soap dispensers that would be difficult to sterilize each time with individually wrapped soap bars/shampoo/hair conditional/shower gel bottles sealed in a plastic bag.
Tv remote controls and air condition remote controls are placed in individual plastic wraps that is changed after every guest.
We only provide mid-term cleaning and change of linen over 7 days of stays. This is not an obligatory service, if you prefer nobody to enter your home throughout your stay you can opt-out of this service. In any case, you will have access to plenty of clean linen and towels in the wardrobes so you can change any time.
For more updated information please refer to The Greek National Public Health Organisation and/or The World Health Organization and/or your local health authority.
Guest Care with Safe Distancing
We pride ourselves on a warm welcome and after much consideration, we decided to keep up our meet and greet service because we feel it is important that you are cared for, but we also care about your safety! Therefore we will keep a distance, wear a mask and we will ask you to wear a mask too! We will stick to our routine of fast-check in to show you around your villa, explain how everything works, and tell you about Paros and we will be there for you to answer all your questions but we will maintain distance. Naturally, you can always contact us on the phone, email, or Whatsapp and get help with whatever you need and help from the distance.
Flexible cancellation
We would like to make it easier for you to plan your travel without fearing that you are going to loose your money therefore we are introducing a FLEXIBLE cancellation policy with FULL REFUND up to 30 days prior to your check-in date and free re-scheduling service. More on our cancellation and payment policies you will find here.
What if you fall ill on Paros?
If worst comes to worst and you get ill on Paros this is what will happen and how we help.
In case you are feeling unwell, we will notify the Paros Health Center. Watch this short video about the practices.
---
Check this out before you book your accommodation
We know that the most important factors that influence your travel decisions we have no control on. These being the means of transportation, the decisions of the individual governments and health organizations, and how the pandemic progresses. Therefore we suggest checking travel requirements and restrictions with your local authorities and make sure that you can fly into Greece from the country of your origin with your chosen airline.
Track Covid cases in Greece and on Paros here: